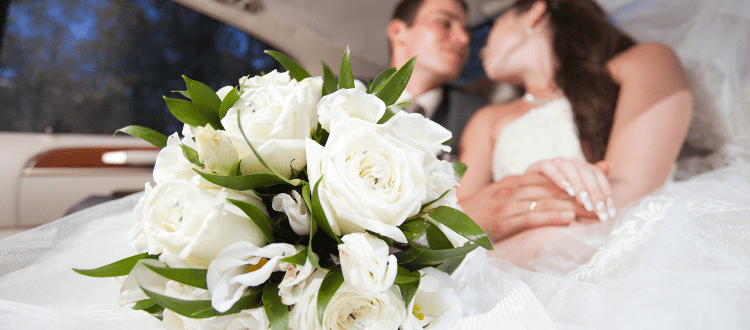 Pronouncing your wedding vows is one of rarest and most solemn moments of a lifetime. At the same time, this union symbolises love, dreams, and perfection. What's more prestigious than choosing to ride in a limousine with a private chauffeur at the wheel of an exceptionally distinguished car to celebrate such a commitment? This magnificent experience will fill you with unique and unforgettable memories.
We offer the two of you, as well as to your entourage, a variety of services:
: Imagine for a moment, just the two of you.
You walk on a red carpet that takes you right into another universe!
You walk towards your decorated limousine!
You are greeted by a smiling chauffeur dressed in a tuxedo, wearing a chauffeur's hat and white gloves;
Once you climb in, you feel relaxed and abandon yourself to the comfort of your limousine
You are in a cocoon, immune to the hubbub of the traffic outside your window and you give yourself entirely to the feeling of being enveloped.
You have the choice to quench your thirst thanks to our Krystal Selection sparkling wine or maybe just some water and ice.
You have the option to have us drive you home at the end of the evening for a small supplement.
IN SUMMARY: :
Our Wedding packages include:
4 hours in a row limousine service
Chauffeur in a tuxedo, wearing a hat and white gloves
Multilingual chauffeurs
Water and ice
Wedding decoration on the car (bow)
Red carpet
Possibility of a return trip in the evening or at the end of the night (extra costs)