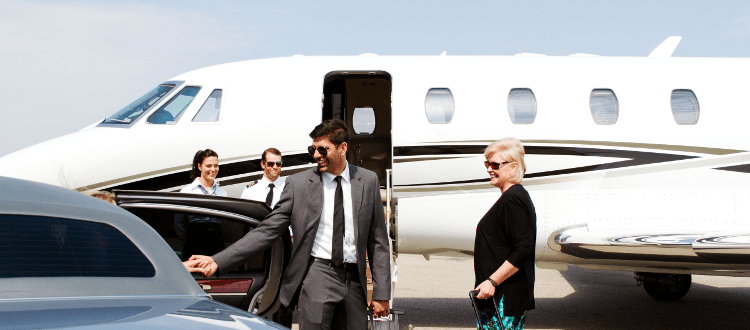 No more headaches, waiting for the shuttle, finding your car covered in ice and snow in the parking lots or hassling with boots and coats. With us, everything will be easier, much easier and so much more enjoyable. A nice warm limousine will meet you at the airport on the day and the time you are expected.
We serve:
P. E. Trudeau (YUL)
Ryan (private)
Saint-Hubert
Québec
Ottawa Ont
Burlington VT
Plattsburgh NY
Toronto
New York-John F. Kennedy
New York-LaGuardia
Newark-Liberty
As well as all regional airports
Travel with peace of mind, not looking for parking, no traffic worries and without having to drag your coats and boots with you.
We offer the following services::
Free left-luggage service for coats and boots for your winter travels to sun destinations.
We check aircraft arrivals to be sure we are there when you are.
Personalized greeting: The chauffeur greets you inside the airport with a sign showing the name of the passenger, the company (logo or other) depending on what you request. You can expect an affordable price.
Dorval Airport procedures for your return
Passengers arriving on a domestic or international flight must follow the following procedure in order to meet their Limousine Krystal, which is already on site in the waiting area.
Upon arrival, approach the limousine distributor booth (which is located on the sidewalk outside the airport, between doors 23 and 24). Identify yourself and let him know that you have a reservation with Limousine Krystal.
The distributor will then notify the chauffeur that you have arrived and Limousine Krystal will be at your service in less than two minutes
N.B limousines are prohibited from parking in front of the airport. This is the reason why you MUST notify the dispatcher upon your arrival.
If you encounter a problem with this procedure, do NOT take another vehicle. Call the Limousine Krystal's distributor immediately, 24-hour service line, at 514-990-6977